How the British road numbering system works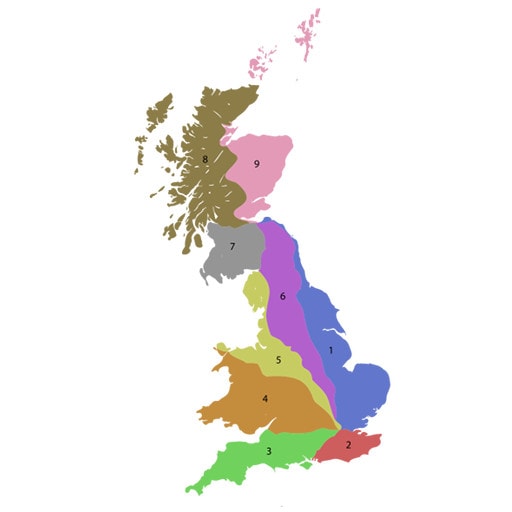 Without road numbering zones, our journeys would be harder to complete. Imagine asking for directions, or directing drivers, without reference to A-roads, B-roads, or motorways? If you travel some distance, it would be harder than eating soup with a fork.
Our present zones (seen in the map above) were created in 1913. With the First World War hindering progress, the definitive list was completed in 1923. Zone boundaries are created by a spine of nine arterial roads and the River Thames. These are:
Secondary A-roads have two, three, or four numbers. For example, with the A2 as our spinal A-road, the Canterbury Road (A28) feeds off the A2 at Thanington. The A28 finishes at Margate, which in turn spawns the A255 for Broadstairs.
B-roads also conform to the same road numbering zones. They typically have lower traffic densities than A-roads. These usually have three or four figures. For example, from Broadstairs (off the A255), the B2053 offers an alternative, more circuitous route into Margate.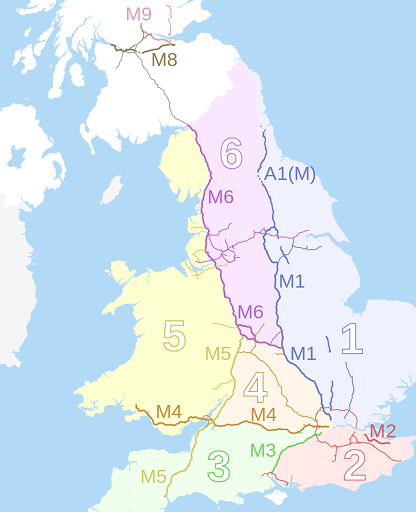 In 1958, a road numbering system was created for our motorways. The boundaries are derived from the UK's principal motorways which largely follow the zones for A-roads and B-roads. The M1 zone largely follows the A1 as well as the M1 and A1(M) motorways. Zones 1 to 6 are allocated for motorways in England and Wales, with zones 7, 8, and 9 allocated to Scottish motorways.
Drive 4 Life Academy, 15 June 2017.