New General Data Protection Regulations (GDPR)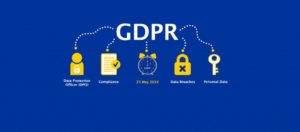 As you may be aware a new General Data Protection Regulations legislation comes in to force on the 25th May 2018. With this new legality we are required to contact all of our Pupils to inform them of how we collect, use and store their data.
At Drive 4 Life Academy we take your privacy seriously and will only use your personal information to provide the information and services you have requested from us. Your information will not be passed on to a third party, unless it is for the purpose of completing your training or test applications.
Where we use third parties, we will make sure the appropriate controls are in place.
We would love to keep in contact with you from time to time regarding driver training
News that you may find of interest; all of which will very likely be relevant to your current learning If you Do Not consent to this please be assured that we will treat your information with the utmost care. We will keep your data secure and treat it with respect.
Kind regards
Patrick Pender      Drive 4 life Academy