Bespoke and Flexible Driving Lessons in Rainham, Kent
Do you require only the best of the best for upcoming driving lessons in Rainham? Have you been looking for a professional selection of staff members who are able to embrace a hands-on approach so that you will be able to effectively learn the rules of the road? If so, Drive 4 Life Academy is the perfect option. Not only have we been approved and fully recognised by the DSA (Driving Standards Agency), but our competitive pricing packages ensure that we will be able to accommodate tight budgets. Let's take a look at why our driving school in Rainham is at the top of the list in terms of quality and reliability.
Drive 4 Life Academy is fully aware that there is no substitute for safety on the motorway. It is for this reason why we pay attention to the details. Not only will we provide our student drivers with the knowledge to appreciate which rules apply, but we explain to them the reasons behind such regulations. This helps them to better appreciate their responsibilities while out and about. However, our cadre of professional instructors offers several additional unique approaches.
Why Choose Drive4Life Academy As Your Driving School in Rainham?
We can provide block bookings on all driving lessons in Rainham, as well as one- or two-hour sessions.
We foster long-term habits that will last a lifetime.
We will identify and successfully address any problem areas.
We specialise in drivers who might be nervous about an upcoming examination.
These qualities enable us to cater to drivers of all ages and skill levels. You will indeed be surprised to learn just how effective such courses can be.
Pricing Options
| Driving Tuition | | |
| --- | --- | --- |
| 1 Hour Lesson | £28 | |
| 90 minute Lesson | £42 | |
| 2 Hour Lesson | £56 | |
| Block Booking- 5 Hours | £135 | |
| Block Booking- 10 Hours | £270 | |
| Block Booking- 15 hours | £405 | |
| Block Booking- 20 hours | £540 | |
| Block Booking- 30 hours | £810 | |
| Block Booking- 40 hours | £1080 | |
| 2 Hour motorway | £60 | |
| Pass Plus | £170 | |

Rainham Driving Instructors For All Abilities
Each individual possesses a unique personality. In the same respect, everyone exhibits their own driving habits and techniques. Our driving instructors in Rainham aim to mould their teaching methods around the student in question. This method will provide much more reliable results over time when compared to a "one-size-fits-all" mindset. Students will, therefore, remain completely comfortable and eager to learn.

Unsurpassed Skills and Expertise
The concept of "second best" should never refer to a professional driving instructor in Rainham. This is why we take a great deal of pride in what our staff are able to accomplish. Are you ready to travel down the "road" to success? If so, please contact Drive 4 Life Academy.
Nearby Locations We Cover
• Driving Lessons Chatham
• Driving Lessons Rochester
• Driving Lessons Hempstead
Read Our Rainham Driving Lesson Reviews
"Patrick is a great instructor! He doesn't waste time and gets straight to the teaching. At first I was nervous with the whole driving thing but after the first lesson I felt more relaxed and confident with driving and passed with 3 minors. Definitely recommend! :)" – Andrew Chan Jnr
"Great teacher that pushed me when he thought I could do it but didn't put too much pressure on me. Always believed in me, excellent teacher, always kind and polite and calm. Would highly recommend to anyone" – Tom Kenney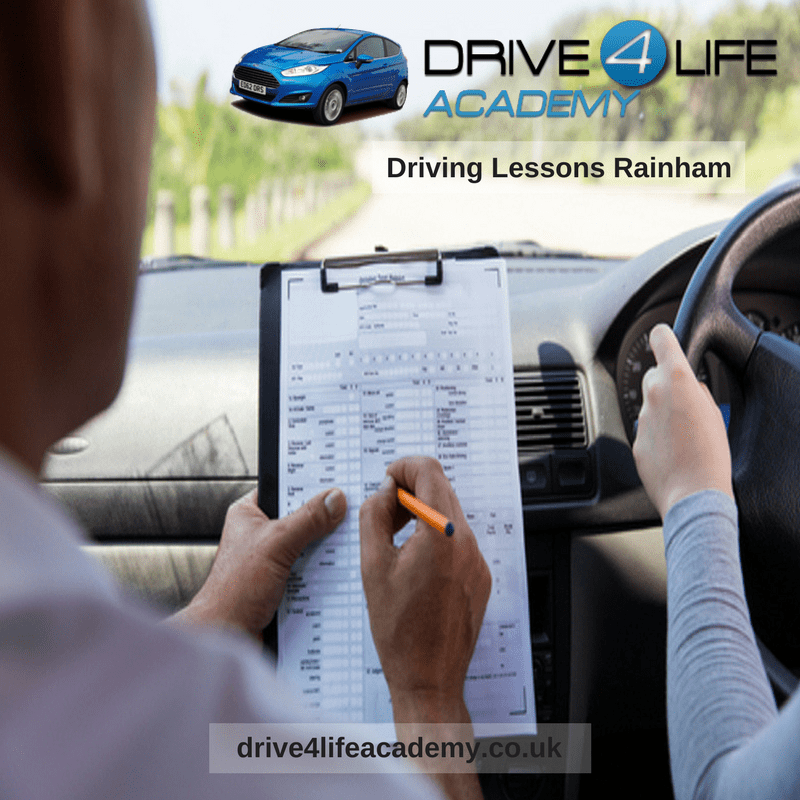 Frequently Asked Questions About Driving Lessons in Rainham
This is probably the most common question our driving instructors in Rainham get asked and there is no definitive answer due to the various driving abilities. We ensure each new learner through experience when it's the right time to take their driving test with the best chances of passing.
Our experienced instructors have many years of driving tuition under their belt and deal with first-time learners on a regular basis. We ensure you will be in the best hands when learning to drive and assessing driving ability.