Driving Lessons Rochester
If you have been looking for driving lessons in Rochester to begin your life on the road, then you've come to the right place.
Whether you are a new driver eager to learn, an ardently qualified driver in need of confidence re-assurance or extra learning, or an old-timer looking to get back on the road after a break from driving, Drive 4 Life Rochester Driving School, is carefully tailored to offer driving lessons modified to fit your individual style and experience. We are a professional and affordable driving school with fully qualified, highly trained driving instructors with abilities and expertise in personalising driving lessons around your needs.
With so many driving schools in Rochester, it can be challenging to know which one to choose, but at Drive 4 Life Academy we believe that choosing the right driving instructor for you is exceedingly important. Learning to drive is one of the most essential skills you will learn, and we appreciate that it is not just about passing the driving test, but also being thoroughly prepared for the challenges and pressures that life on the road presents.
Learn From the Best Driving Instructors in Rochester
We specialise in tutoring drivers not only in how to pass their tests but also how to guarantee that the skills and aptitudes live with them for years to come.
Drive 4 Life Rochester driving school is proud to offer an extensive range of intricate driving lessons for beginners and long-term drivers alike. Our driving lessons are carefully personalised to help you become a confident driver.
Whether you are a complete trainee or a fully qualified driver in search of a refresher course, we will be able to help you accordingly. We teach clients of varying skill levels by tailor our lesson plans to intricately suit the needs of each trainee. Some main features of our lessons plan include:
Car Control – This covers the first step in introduction and building confidence in the pupil. Drivers are introduced to working on the clutch, starting and stopping the car, as well as reversing and a lot on junctions to.
Roundabout Navigation – We acknowledge that roundabouts can be overwhelming at first, especially to new drivers. At Drive 4 Life Academy we spend extra time on this delicate subject to ensure learners get the confidence in taking these on.
Clutch Control – Throughout your driving career, clutch control is a vital skill that you will use to navigate through various conditions on the road. To improve these skills we offer manual driving lessons where participants are able to learn all about agility and nimbleness necessary for life as an active road user!
Crossroads Training – Just like roundabouts, crossroad can as well be equally daunting especially to new drivers. Professional driving calls for skillful hesitation and the right way of facing sticky situations such as those that often spring up when plenty of cars meet at once. Drive 4 Life driving lessons in Rochester, instills training on how to navigate these predicaments.
Theory Test Training – We offer a full range of practical lessons that are relevant to the theory test preparing candidates for their exams. We offer training in all routes of the theory test, giving drivers the confidence they need before their official tests.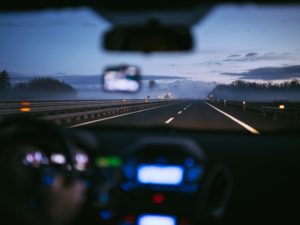 Drive 4 Life Rochester Driving School Training Programme
Our Rochester driving school ensures that you learn at your own pace. We offer carefully structured driving lessons intricately designed and implemented to instill new skills whilst also practising what you've previously learned.
We believe in our professionalism and commitment to doing the best for our learners, equipping you with the driving skills and confidence you need as a licensed driver. Our expert and experienced team of instructors will help you learn in a way that suits your pallet.
No matter the type of learner you are; whether you're a novice or more confident individuals ardent to pass their test as soon as possible, we have got you covered. Drive 4 Life Rochester driving school offers the best training programme in Rochester and surrounding areas such as Strood and Wainscott.
Intensive Driving Courses
If you are looking to learn to drive quickly or are on a very tight schedule, this is the course for you. Our intensive driving courses in Rochester are designed with time constraints in mind so even if your goal is to learn as fast as possible – we have got you covered. We have a range of block booking options designed to meet your needs.
Conclusion
Learning to drive is not only about how to pass your driving test, but also an indispensable skill on how to become safe on the road and a confident driver for years to come. At Drive4Life academy in Rochester, we know and acknowledge what it means for new drivers to not only learn and pass their driving test but also keep those skills for many years to come.
We have helped many people do just that over the years and we can do the same for you. If you are in search for taking driving lessons in Rochester or surrounding areas, don't hesitate to get in touch with us, our team of professionals will be at hand to assist with any inquiries you might have. We look forward to hearing from you.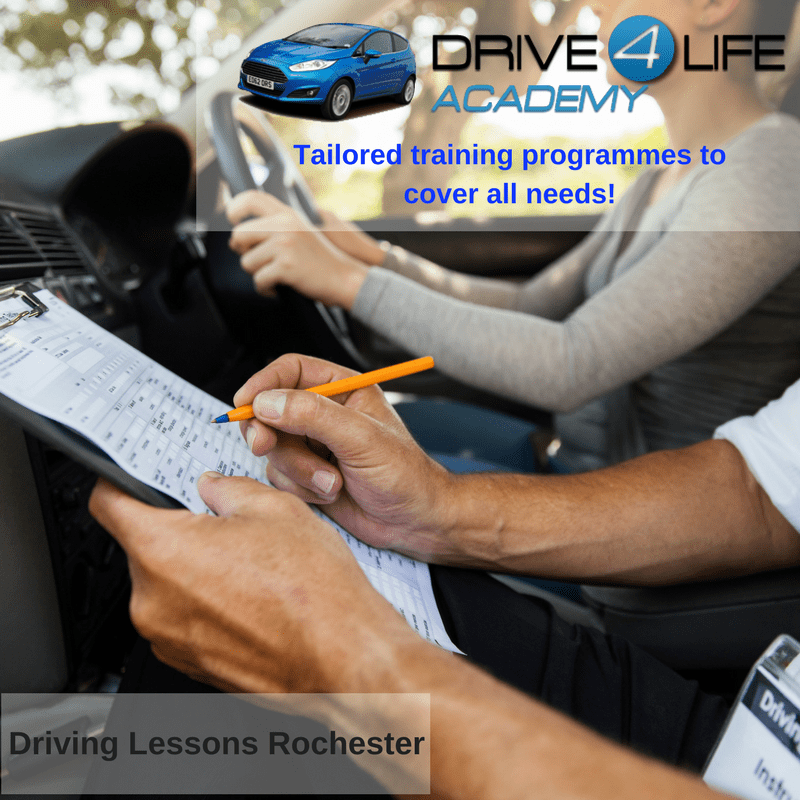 Your first driving lesson with Drive4Life Academy will include a review of the basic controls and operations of your vehicle, as well as an overview of the types of roads you will be driving on. Our driving instructors will also give you a practice drive so that you can get comfortable with the controls with manoeuvres such as setting off and stopping.
This is a difficult question to answer, as it depends on the individual learner. Some people manage to pass their driving test after just a few driving lessons, while others might need several dozen lessons before they feel confident behind the wheel. Ultimately, it comes down to how quickly you pick up the skills and feel comfortable with the road.
You will need to bring your driver's license or provisional license if you're a new driver and payment for the lesson if you haven't paid in advance. You may also want to bring a water bottle, as you may be in the car for a while. Be sure to dress appropriately for the weather and wear comfortable shoes.