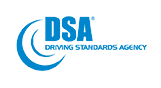 DSA Approved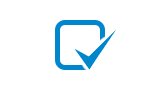 CRB Checked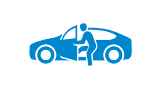 Pick Up & Drop Off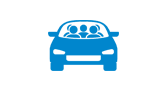 No Car Sharing

A Superb Learner Car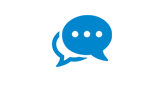 Theory & Hazard Advice – Free
Expert Driving Lessons in Gillingham, Kent
Driving Lessons have been around since the advent of the car and are something that Drive 4 Life Academy specialise in here, in Gillingham, Kent. We are a professional and affordable driving school with a fully qualified team of driving instructors who serve in the Gillingham, Medway and Kent area. They are highly trained in teaching learner drivers with all abilities and have a knack at modifying the training programme to each individual's learning style and experience.
Our Kent driving school ensures that you learn at your own pace, but are still pushed to learn new things whilst also practising what you've previously learned. This combination of old techniques and new challenges provides the perfect learning experience in your driving lessons. Drive 4 Life's Driving School offers the best academy training programme for the Gillingham, Medway Area and other towns within the Kent vicinity.
A unique feature of this programme is that we take our pupils through various different Towns. Not only does this build the experience of their independent driving, but it also gives them real life situations in very different places. Kent is a perfect place to learn to drive as it has more motorways by distance than any other county in the UK. This being the M25, M26 M20 and M2 which calculate to a whopping 107 miles of road.
I would like to highly recommend Patrick Pender for anyone who is looking for driving instructor. Patrick is very calm, friendly, supportive, punctual and helpful etc, he has got all those good qualities which u hardly get in instructor. You will not regret for choosing Patrick. Thank you so much patrick  🙂
– Enra Pun
Patrick is a patient, funny and lovely instructor who always made each lesson very enjoyable and fun to go to. He always takes time to teach everything and will go over things as many times until you feel happy. Thanks again Patrick!
– Alisha Ali
Patrick is a great instructor and I would recommend him to anyone. He helped me pass first time and I couldn't be any more pleased.
– Gian Paolo Hernandez
Patrick is an experienced instructor who is very patience and calm.He helped me to build up my confidence and I passed my test in First time.I am very happy that I chose him as my instructor.I would recommend him to everyone.
– Kala Rai
Patrick was recommended by a friend and I'm glad I listened to them. He is very professional with the patience to go along with it. From the very first lesson he made me feel at ease and I quickly picked up driving from the first lessons. After I passed we had lessons free to do pass plus and again Patrick was very good. We fully recommend him to anyone.
– Nathan Bell
From a very very nervous learner with what I saw as no natural aptitude for driving and lack of practical and co-ordination skills and spatial awareness, I passed first time with Patrick, very encouraging, supportive and reassuring as well as to-the-point and top quality of knowledge. I am so thankful for him for getting me through and making me enjoy and be confident with my abilities and driving, never thought it would be possible. He's a lovely and funny man, I'll miss my lessons with him, though shall definitely be returning for PassPlus. I would 100% recommend him to anyone
– Laura Sturges
Top driving school fab teacher who gave me confidence, encouragement, patient and the most funny gentleman I know. The lessons are cost effective you get what you pay for! You learn how to drive! Patrick doesn't long it out! He teaches you how to drive! There are constant updates about your progress after each lesson and what the outstanding part he works on your weakness with you. I pasted within months and the knowledge you learn with it makes you one step ahead of the game.
Fantastic teacher high standard at a price that is cost effective!
– MRz Nad
Just need to say I pass my test in January and I never thought that I could do it but with the fantastic support from Pat I did and this week I have also take my boys on holiday and driven on 5 different motorway. I never thought I would be able to cope with this but I have and I feel great. Thankyou pat. X
– Anita Prince Felstead
I would highly recommend Patrick to anyone wanting to learn to drive. I just passed first time and from start to finish he was supportive, fun and a great teacher. If you are looking for someone who will help you stay relaxed and give you confidence then Patrick is your guy.
– Joanna Hay