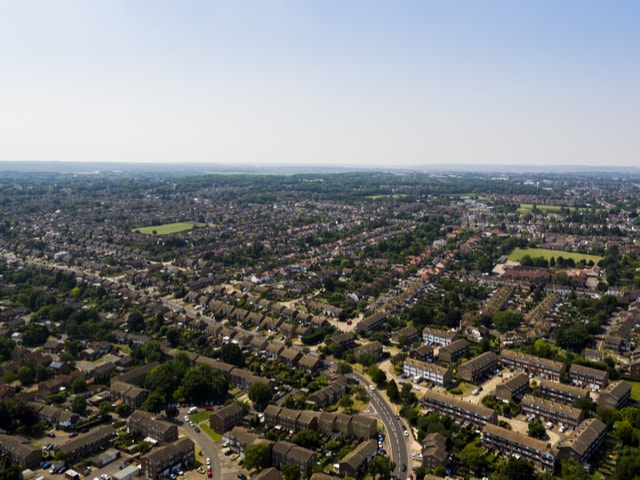 Rainham was an independent village until 1928 when it became incorporated into the borough of Gillingham. As this is quite a popular location and due to the fact that there are a variety of roads, it will often be included within a driving exam. If you hope to be prepared for an upcoming examination, it is a good idea to quickly examine what you can expect as well as point out any roads that might prove to be slightly challenging to new drivers.
The Main Thoroughfares
The primary road associated with Rainham is the A2 motorway. Depending upon where you are in the town, it can also be referred to as London Road or Moor Street. Other large roads such as Breach Lane, Station Road and Maidstone Road are located in a north-south configuration and these can be used to reach the suburban areas.
Lower Rainham Road is found along the southern shores of the River Medway and it can be used to reach other nearby municipalities such as Upchurch, Gillingham and Lower Halstow. As you might imagine, these routes can become quite heavy with traffic during the morning and evening rush hours. You could therefore use this feature in order to become more comfortable with congested conditions.
Surface Streets
One of the benefits associated with driving lessons in Rainham is that many of the surface streets are much easier to navigate when compared to other nearby locations such as Gillingham. However, there are still some sections which are associated with sharp curves and lower speed limits.
Suffolk Avenue, Northumberland Avenue and Longley Road are notable examples. It should also be mentioned that Longley Road is located rather close to retail stores such as Tesco Metro and NatWest Bank. So, you could easily practice entering and exiting parking lots while honing your suburban driving skills.
Public Transportation Hubs
While Arriva Bus has a handful of stops found along the A2 motorway (London Road), one of the main sources of public transportation is the Rainham Railway Station. This location can be quite busy at certain times of the day.
It, therefore, represents another opportunity for you to learn how to correctly deal with both vehicular and foot traffic. These are some of the main roads to keep in mind when preparing for a driving test. Of course, you can always use additional online resources such as Google maps if you hope to obtain a more thorough overview.