Ten great driving songs you may have forgotten about or didn't know about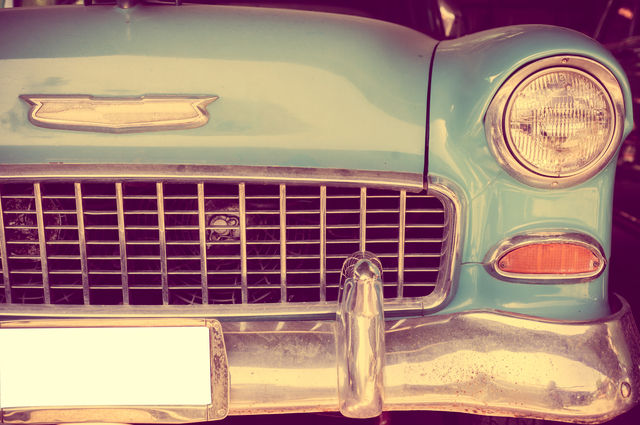 Our love of motoring has inspired many songwriters over the last sixty years. There are countless compilation albums featuring songs suitable for drivetime radio or seasoned petrolheads. Inevitably, there is some duplication: you could have four compilation CDs or streamed playlists which feature 2-4-6-8 Motorway on all of them. For today's post, we look at a selection of driving songs you may have missed.
1. Driving Away From Home (Jim's Tune), It's Immaterial (1986): from April of that year, the Liverpudlian group turned a road movie into a 7" single. It was the group's biggest hit, peaking at Number 18. The 12" versions are well worth listening to as well.
2. Brand New Cadillac, The Clash (1979): second track in The Clash's London Calling album, Joe Strummer and Co gave us this rich cover version of Vince Taylor and the Playboys' 1959 song.
3. In Your Car, The Cool Notes (1985): during the mid-eighties, there was a vibrant jazz funk scene around the clubs in London and South East England. The Cool Notes' number is a marked contrast to the previous driving songs, having jolly lyrics. It peaked at Number 13 in the UK Singles Chart.
4. GTO, Sinitta (1987): before being known as Simon Cowell's girlfriend, she had a decent music career in the late-1980s (So Macho and Toy Boy her other most famous tunes). GTO was an elegy to a boyfriend who cared more about his Ferrari 250 GTO than his girlfriend. This tune peaked at Number 15.
5. Beep Beep, The Playmates (1958): a race between a Cadillac and a Nash Rambler inspired this tune by The Playmates. In our countdown of driving songs, the only one where its lyrics had to be changed. To avoid product placement issues, the European version of this song saw the Cadillac substituted for a limousine, with the Nash Rambler changed to a bubble car.
6. I'm In Love With My Car, Queen (1975): in slightly over three minutes, Roger Taylor's paean to auto-eroticism mentions any car part that one cares to mention. It was also the 'B' side to Bohemian Rhapsody, a UK Number One for nine weeks the first time around.
7. Jessica, The Allman Brothers (1973): this is probably the best known one of our driving songs. Since its first episode in 1978, Jessica was adopted as the theme tune for Top Gear. The present incarnation of theme has been remixed for today's audiences, though sounds pretty similar.
Drive 4 Life Academy, 31 March 2017.