When it comes to learning to drive there are some that take to it like a duck to water. While there are others who struggle all the way.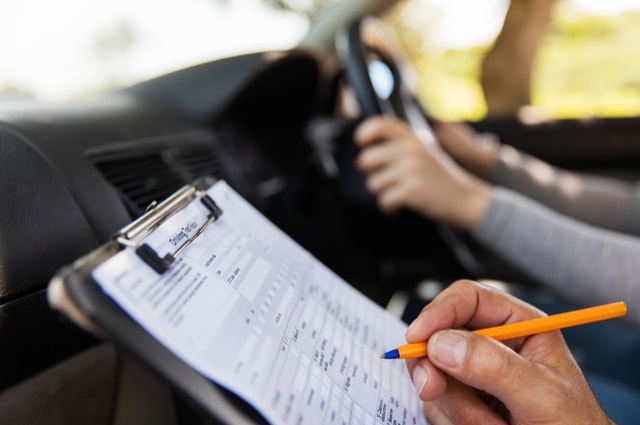 For many it will be a very stressful experience, right up until the day of the test and even beyond. Wherever you live in the UK, being able to drive is a skill worth investing time, money and effort in acquiring. Public transport is something we're all encouraged to use more often, but it's not always the most convenient option.
If you're thinking of taking driving lessons in Rainham with Drive 4 Life Academy, here are a few tips to spur you on.
Before you take your first lesson it will pay dividends if you learn the basics. Most of you will know someone willing to let you sit behind the wheel and take their car for a short spin or two. You'll benefit from knowing your way around a vehicle. It will also make it easier when listening to your instructors explanations.
Decide whether you want a manual or automatic transmission. Automatic will be much easier and more convenient, but if you plan to drive a manual you'll need to take the appropriate test.
Nobody can predict how many lessons it will take for you to successfully pass your test. You can take as long as you like. Intensive courses are available, although these tend to be more expensive. Generally, people take lessons spread out over several months, with lessons two or three times a week. Block booking will keep you on track and not allow you to be distracted. There may also be a discount if you book several lessons in advance.
Practise in Your Own Car in Between Lessons
If your budget allows, get yourself a second hand car to practise in. Getting in more practise will mean you learn much quicker and be confident to take your test sooner. Naturally, you're going to need to rope in a friend or family member to sit next to you. They will have to be over 21 and in possession of a full driving licence for at least three years.
Don't Forget About the Theory
Don't be tempted to concentrate on the practical side of learning to drive and forget about the theory until the last minute. You might think you'll pick up the most important aspects of the rules of the road while driving, but there will be lots you don't actually cover. You should get some resources from your instructor. But if you don't then it's not a problem as there are plenty available online. You can even practice the theory test before taking the real thing.
Be prepared to fall several times and make lots of silly mistakes. Don't beat yourself up about them. Pick yourself up and soldier on. Learn from any mistakes and listen to the feedback given, as this is an important part of honing your driving skills.
Learning to drive is not as hard as you might think. These tips will help get you started and enjoy your driving lessons in Rainham with Drive 4 Life Academy. Call us today on 07814 908 758 or send us an email enquiry.