How the UK driving test has evolved over the last 82 years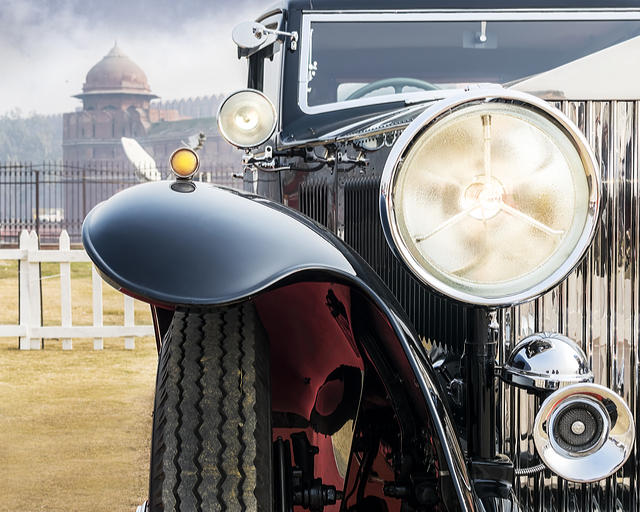 It is hard to imagine a time before the driving test came about in 1934. Or at least a time before we even had driving licences. The UK's first driving licences were administered in 1903, under the Motor Car Act which was enacted that year. By the late 1920s, accidents on the road reached frightening levels. With safety a major issue (7,000 deaths from road accidents in 1931), The Highway Code was first published. It has been an ever-present in the bestseller list since its first edition, 85 years ago.
The next logical step was the introduction of the first Driving Test. This was made compulsory on the 01 June 1935, under the Road Traffic Act, 1934. Initially, the test was voluntary, so as to avoid a rush of applicants. The first person to pass was Mr. R.E.L. Beere, who paid 7 shillings and 6d (38p) for his test. In 1935 there was no testing centres, like those ran by the DVSA. You had to meet your test examiner at a public place – such as your local railway station, the town hall, or the public library.
Its impact on reducing fatalities was marked. In 1935, 7,343 people were killed on Great Britain's roads, with 2.4 million vehicles on the road. Today, the number of vehicles on our roads have risen to 26.5 million. Deaths have fallen to around a third of 1935 levels, to 2,538.
Our infographic below focuses on how the driving test has evolved over time. In the last fifty years alone, we have seen the addition of automatic vehicles to the practical test. Also the addition of the theory test and the computerisation of today's driving lessons. Any motorist who may have taken a test thirty years ago would notice a stark difference.
The Driving Test: A Journey Through Time from 0 to 82 Years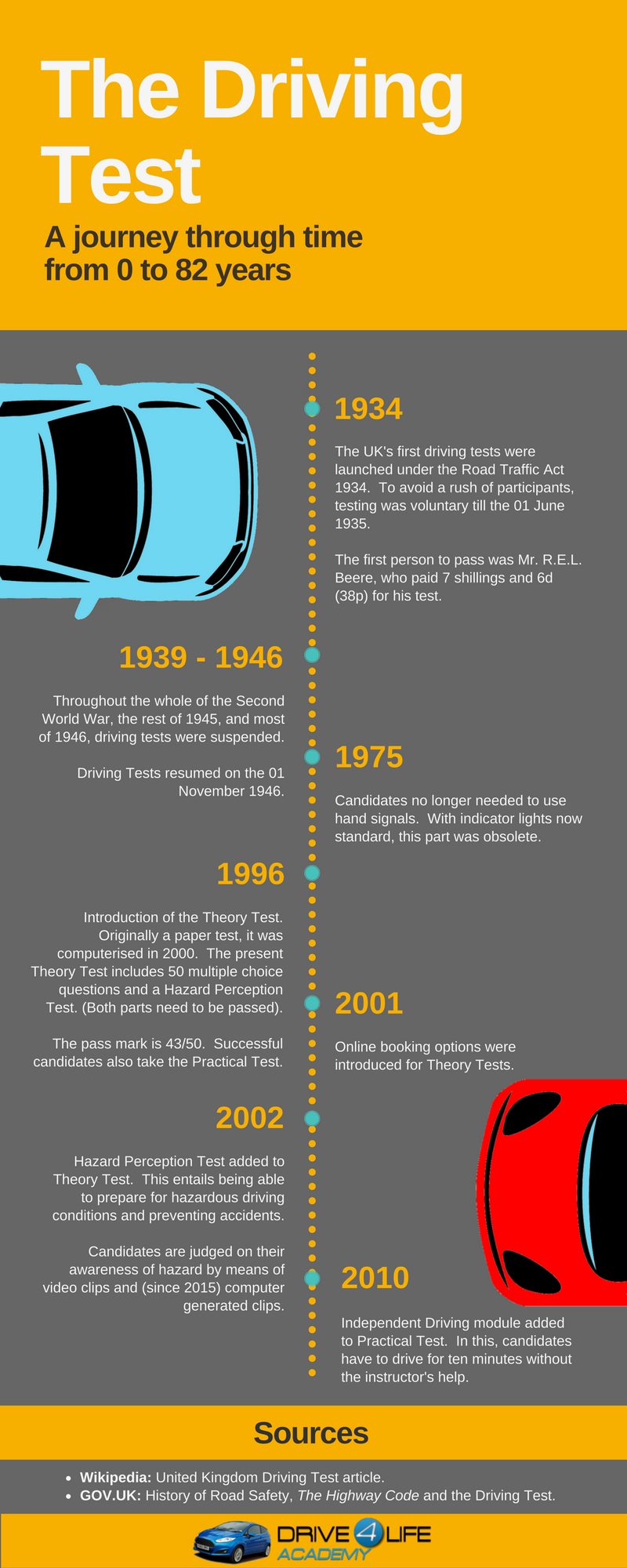 Share this Image On Your Site
Drive 4 Life Academy, 09 November 2016.