Results of consultation will see learner drivers on the motorways at the start of December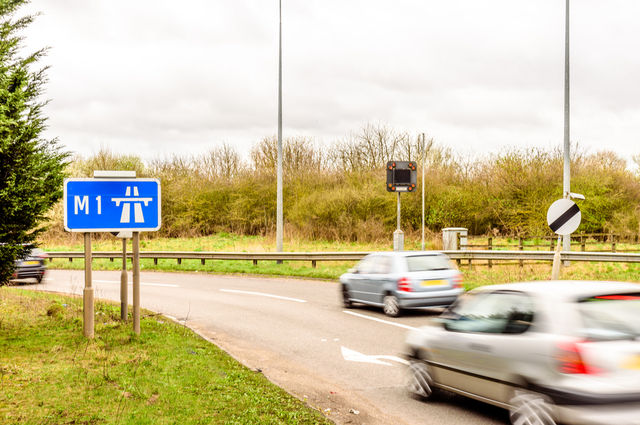 From the 04 December this year, learner drivers will be able to access the UK's motorway network, for the first time ever. The changes followed a consultation period which began at the start of this year. According to various sources from around the world, it is claimed that introducing learner drivers to motorways gives them more real life driving experience.
Therefore, from the 04 December, you might see the odd Drive 4 Life instructor on the M2 or M20, as well as the A2. Recently, and up until early December, motorway driving was covered in the Pass Plus modules. According to Road Safety Minister, Andrew Jones MP, allowing learner drivers "to take lessons on motorways, will enable novice drivers to experience the broadest possible range of driving experiences in a supportive environment".
Motorways, since the opening of the Preston Bypass and the M1 motorway (in 1958 and 1959 respectively), have changed dramatically in almost 60 years. Today's motorways have a 70 mph speed limit. The early M1 lacked central reservation barriers whereas the gradual roll out of smart motorways enables drivers to maintain safe speeds.
Other changes
Further to the DVSA's changes to allow motorway driving, other changes to the driving test will see:
An increase in independent driving minutes from 10 minutes to 20 minutes in the practical test;
Changes to reversing manoeuvres: in the test this will cover parking on the right hand side of the road, parallel parking at the side of the road, and pulling into a parking bay;
The addition of a SatNav component to the practical test. Your local DVSA Test Centre will provide that, as using your own will be prohibited;
'Show me' or 'tell me' questions on road safety: if you're learning to drive with us after the 04 December, one of our instructors will ask you a question on any given road safety task.
What are your opinions to the forthcoming changes, particularly motorway driving?
Drive 4 Life Academy, 30 August 2017.