Reliable Driving Tuition from Qualified Instructors
Learning to drive is an important milestone for most people. Before you get on UK roads, you want assurances that you can navigate safely and be a responsible driver. It takes a good driving instructor to teach the right skills. Drive 4 Life Academy offers trained instructors for manual and automatic driving lessons.
We have been teaching drivers and training instructors for years in Kent and the surrounding areas. With us, you get a driving school in Kent that puts the time in ensuring that each pupil understands the various stages of a course.
We tailor courses for all types of pupils from the busy ones who can only spare a few hours a week to those who have several hours in a day to learn.
Category-based Driving Lessons
Not every person who enrols for driving lessons has the same needs. You may be a beginner who has never been at the wheel before. Another student may need a refresher course before getting a licence while another one may want to go through manual intensive training.
Our coursework is divided to cater to such different requirements. We value your success and, therefore, structure our services to cover all the critical areas of safe driving. From Herne Bay to Chatham, our driving courses are available in multiple locations. We have male and female instructors with high qualifications and CRB checks.
Why Come to Our Driving School in Kent
Do you want to learn how to drive from experienced professionals in Rainham? Then, Drive 4 Life Academy has reasonable rates that you can capitalise on. You will work with an approved driving instructor that will help you prepare adequately for the practical and theory test.
Our tuition is designed to cover vital topics to help you acquire the necessary skills. Learn everything from motorway driving to roundabout training to car control. We have intensive driving courses for both manual and automatic lessons.
Register at a driving school in Kent that prioritises your safety and success with competitively-priced courses. Check out our enticing introductory offers.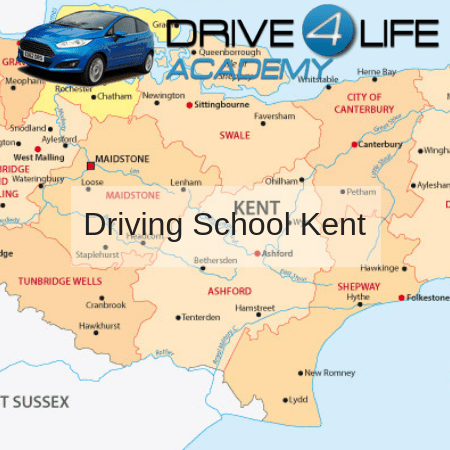 Get in touch with our driving school today;